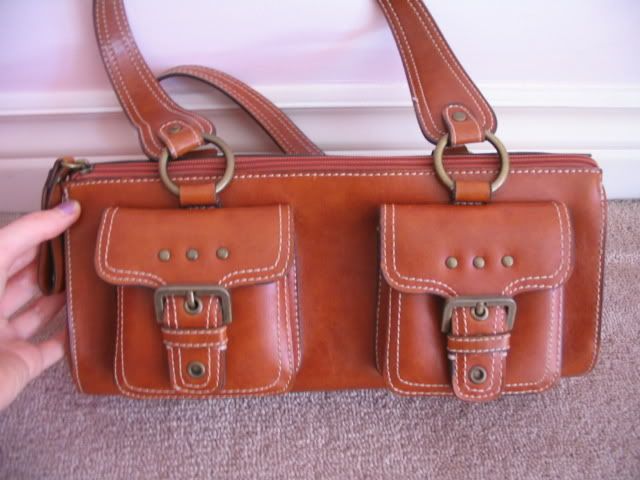 Beautiful Shoulder Bag. Classic Look. Will never go out of style. Selling because have too many bags. $25.
Leather Kenneth Cole Shoulder Bag. $15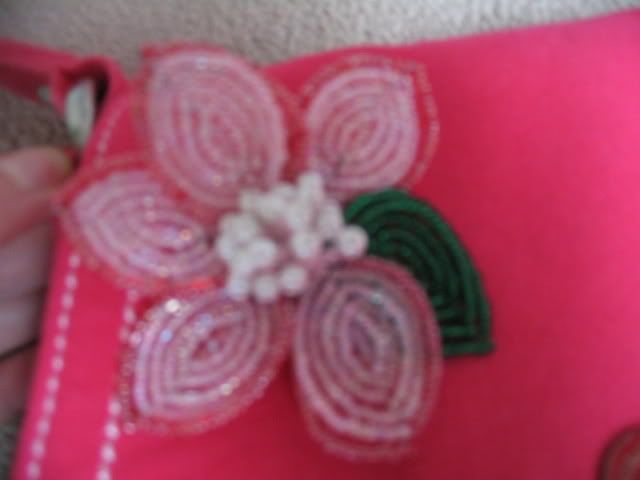 American Eagle Bag. Has a beaded flower on it that can be removed. Made of a strong felt material. Used once only. $13.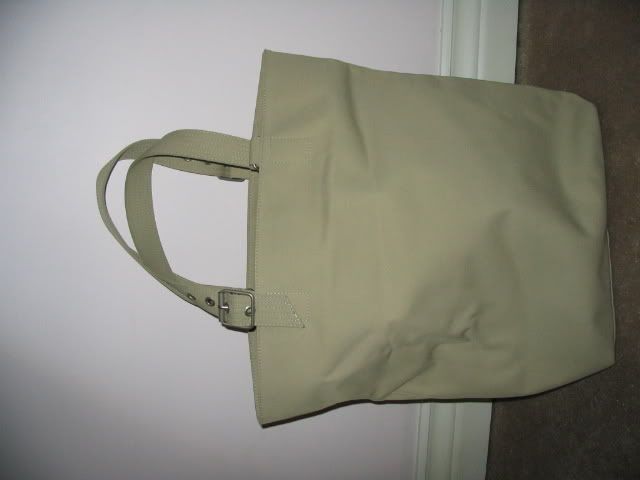 Gap Bucket Bag. Has lots of space and little compartments to hold stuff - there are pen holders, a cellphone holder, a zippered pocket inside. $15
Small knapsack/purse. Straps can be zippered together if you would prefer to sling it over one shoulder. Has some small scratches on the front - not very noticeable. $10.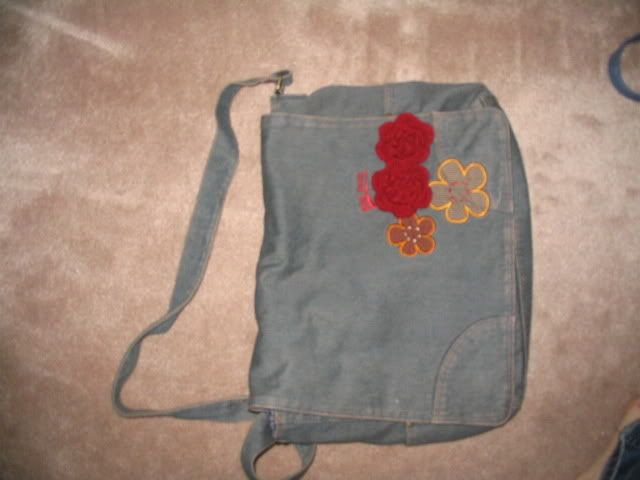 Jacob Messenger Bag. Jean material. Used once only. Has two red yarn flowers that are sewn onto the bag (it came like that). $10
Esprit Messenger Bag. Has the look of brushed leather but it is not real leather. Has some wear at the back of the bag due to friction. $10.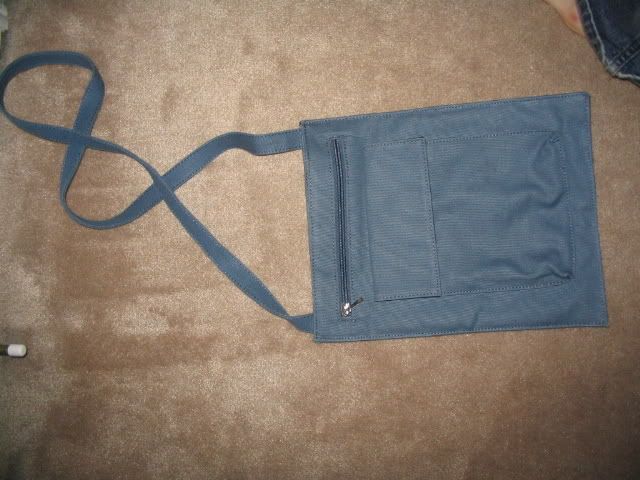 Small flat bag. $5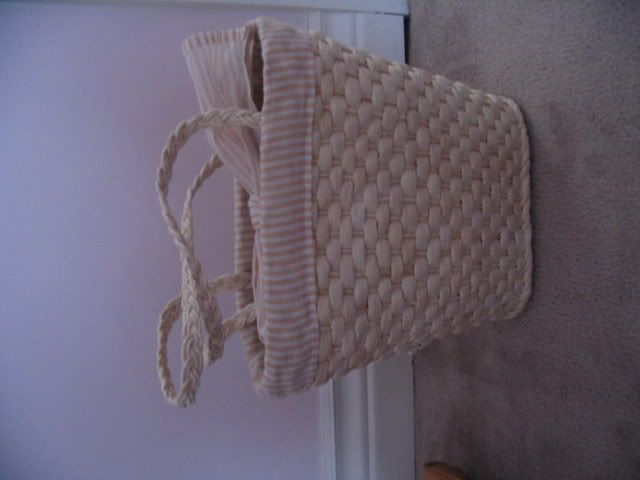 Brand new Straw Bag. Has a bow inside you can tie to cover what you have in the bag so that no one can see your bags' contents. $10
Cute Small Quilted bag. $8.
Small furry bag. $5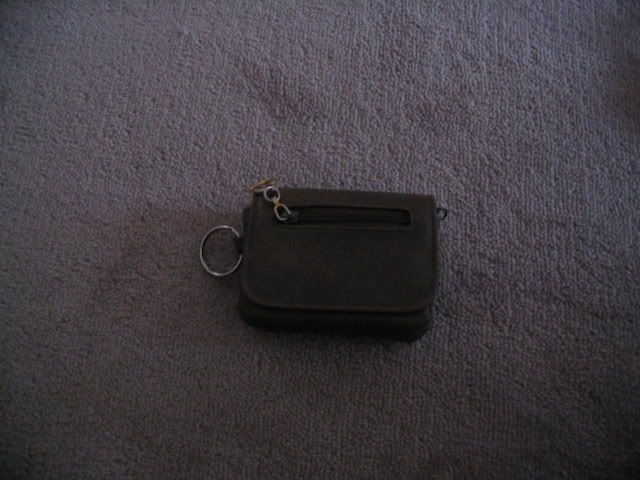 Small Leather Wallet. $5
Straight from Paris! Beautiful Pink Coloured Scarf. $8.
Brand New from The Buffalo Shop. Two pairs of earrings. $4 each.
Sterling Silver/Real Gold Earrings. The oval pair with butterflies is $3, the dangly hearts one is made of real Austrian Crystal $4, and the silver pair is $3.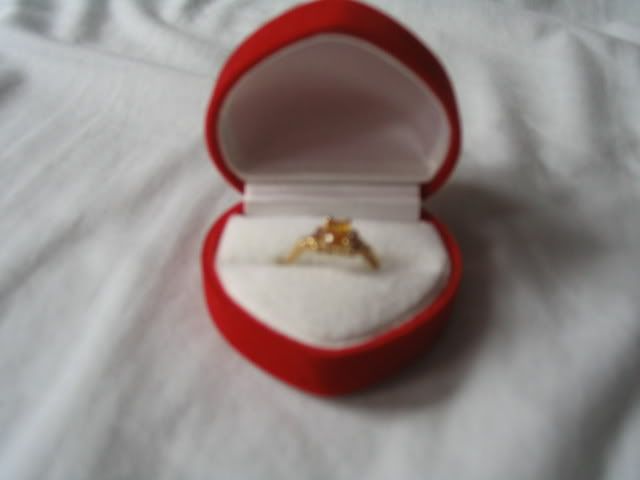 Vintage Gold Ring with Yellow Stone in it. $6. Size 6.
Sterling Silver Double Hearts Ring. $6. Size 6.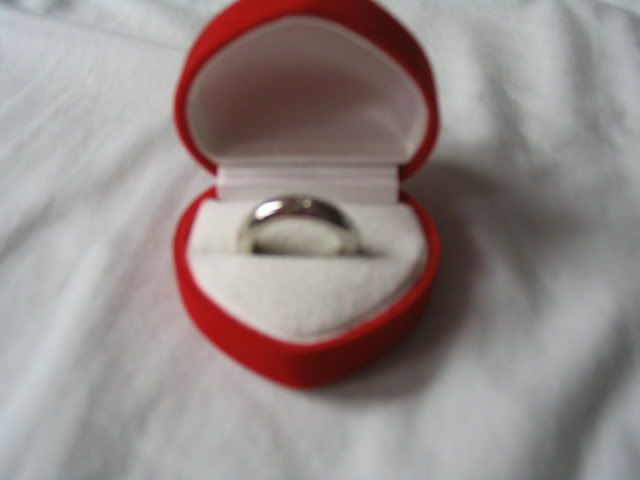 Silver Ring with a small Crystal in the centre. Size 7. $4
Beautiful Grey Angora Hat. Got as a gift but I am allergic to Angora. It also didn't fit my big head! haha. $10.
Roots Sterling Silver Necklace. $8
Choker Necklace. $5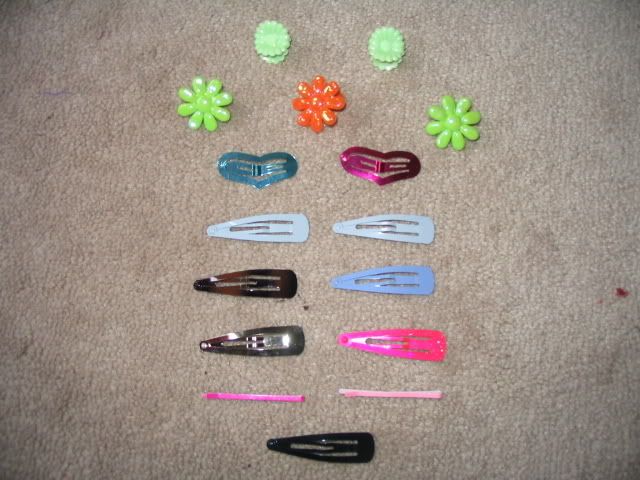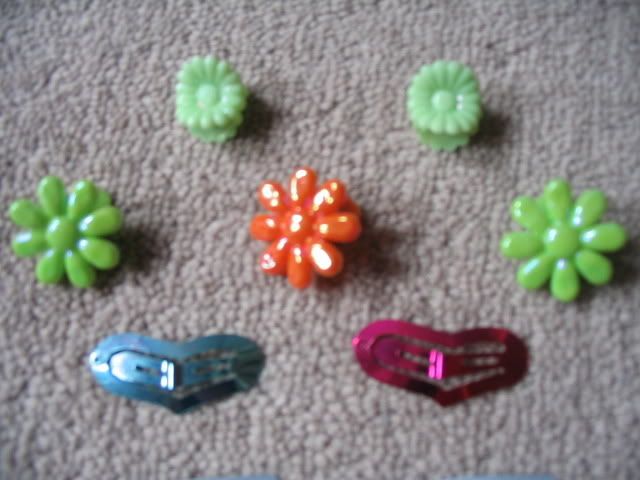 Hair Clips. $2 for the metal hair clips lot and $3 for the flower and heart clips lot.
Charm Bracelets and a Chinese Bangle. $6 each for the Charm Bracelets and $4 for the bangle.
Bead Bracelets. The pink one is made of genuine stone, the brown one has plastic beads. $4 each.
H&M Key Chain Charm or Bag Decoration. $2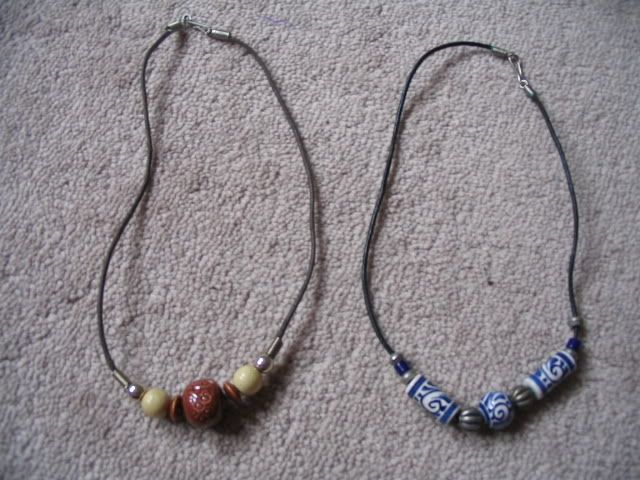 Beaded Necklaces on Leather String. $2 each.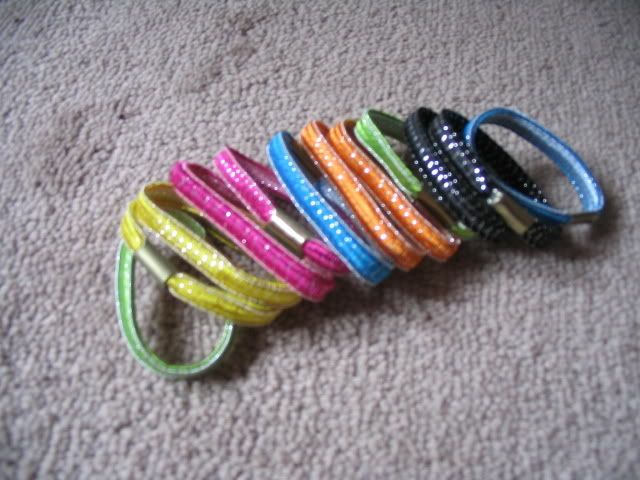 Brand New Never used Hair Ties. $2 for the lot.
Mr. Friendly Pencil Case. Has some scuff marks on the back. $3
Brand New Stuffed Toy Porcupine from Old Navy Baby. Has tag on it still. Squeaks when you squeeze its belly. $4
Roots Watch. Comes with Manual and Original Box. Some fading on the wristband. Has Indiglo Feature. $20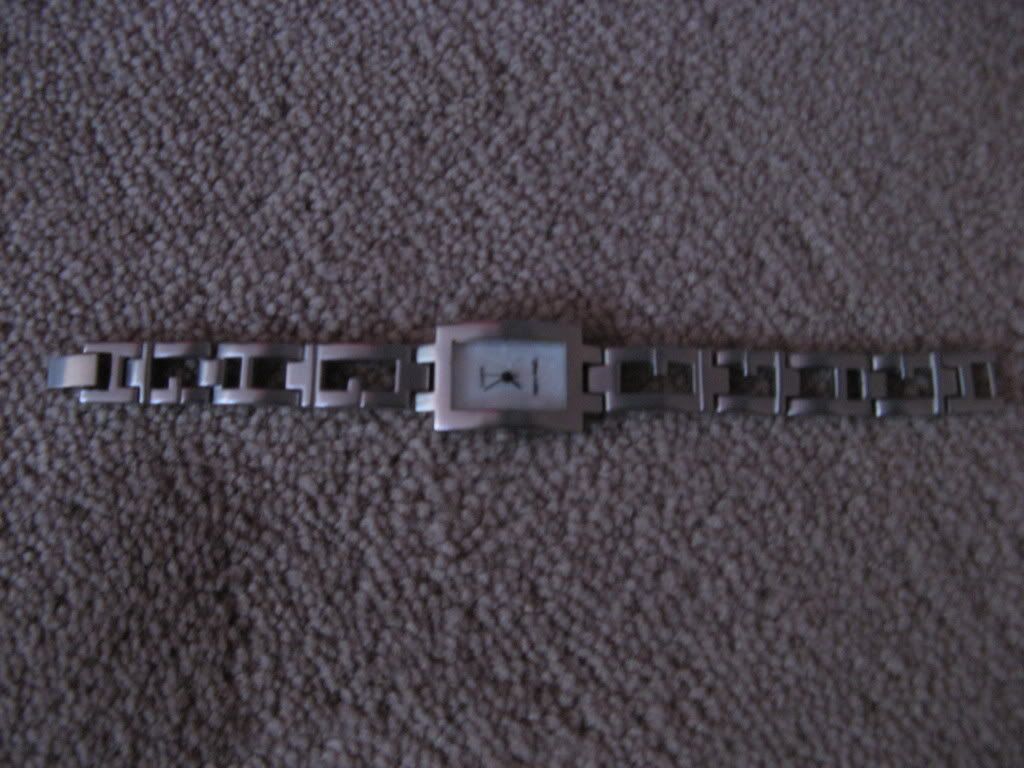 No Name Brand Watch. $5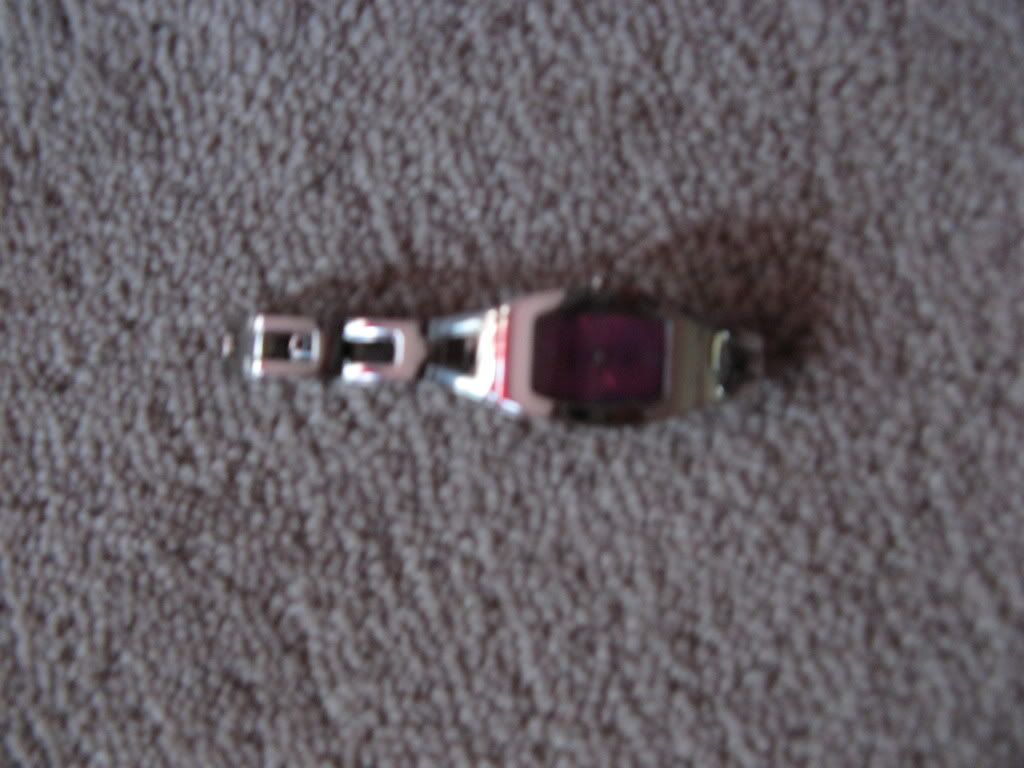 Authentic Fossil Watch. Comes with Original box. $70.
Brand New Scarf and Bag set from Old Navy. $4 each or $6 for both of them.
Ralph Lauren 34A Bra. Worn once only. $10
Brand New Elita 32A Bra. $8
Brand New Manicure Set from Sally Hansen. Never opened. $1.